Affordable & Convenient Portable Bathrooms
From standard work site uses to deluxe potties for special events, we're the area's top portable toilet provider. Take advantage of our excellent units with a wide range of value-added options.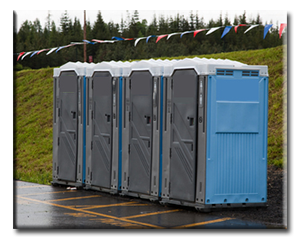 Commercial & Residential Septic Services
Keep your septic tank running smoothly with our septic services. We offer home and business septic draining services, as well as portable toilet tank disposal. Contact Lincoln Rental Systems / Bangor Portable in Lincoln, Maine, for outstanding septic services and portable toilets.
About Us
Get the best in portable toilets from Lincoln Rental Systems / Bangor Portable in Lincoln, Maine. Our portable restroom rentals include deluxe models with wash stations and loads of exceptional options. From basic holding tanks to optional wash stations and Bangor Deluxe models for special occasions, we provide your guests and workers with comfort and convenience.
For more than 20 years we've offered the best portable toilets at a price you can afford and we maintain a sizable inventory to accommodate all your needs.
Choose our experienced professionals for a range of septic pumping services for homeowners and business locations. We'll ensure your septic system keeps running smoothly and stays worry-free. Complete portable and traditional services are just a phone call away, and an emergency call from you is routine service to us.